To export order data, select the Orders you want to export, then click the export button at the top right and you'll be prompted to the Export Logs menu.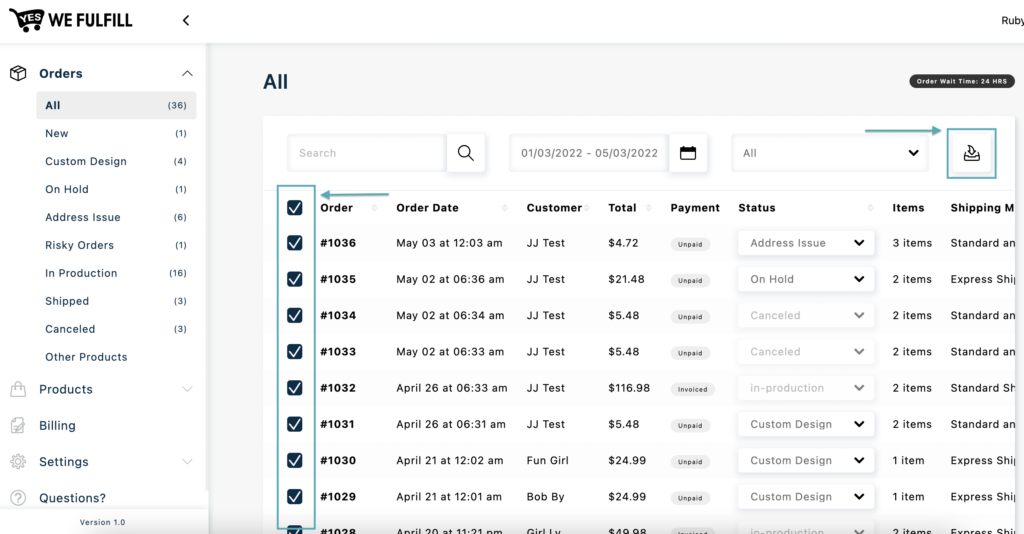 Add Filter
Adding a filter to your export will allow you to save time by exporting only the data you need.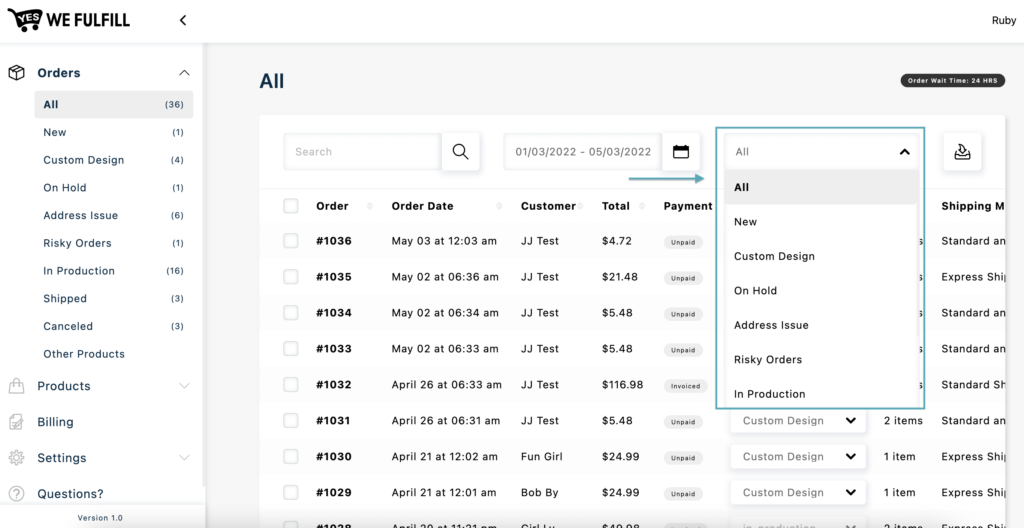 Custom Date Range
You can use the search fields to find specific orders or dates.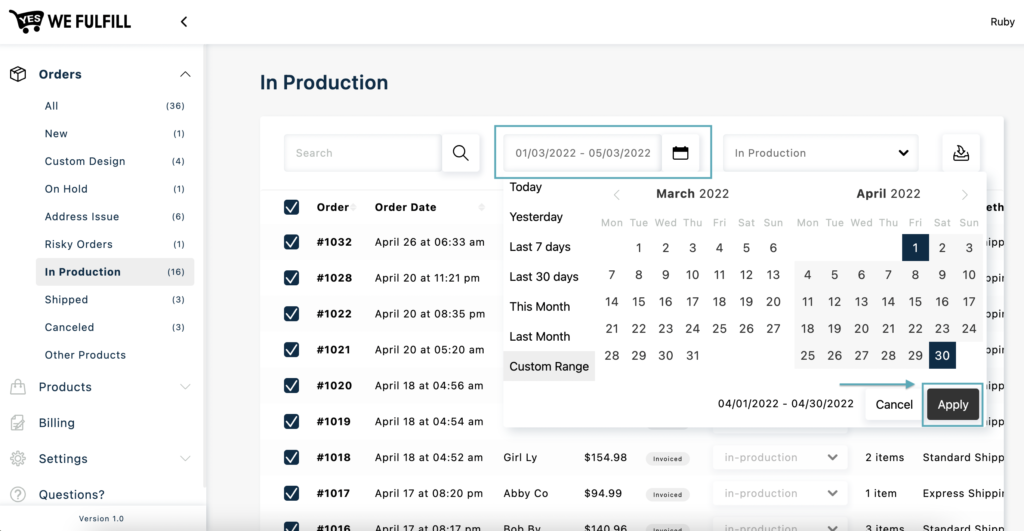 Export Log
In this menu, you can view recent exports made by your team and also track the progress of large exports.
You can click the download button to export the CSV file.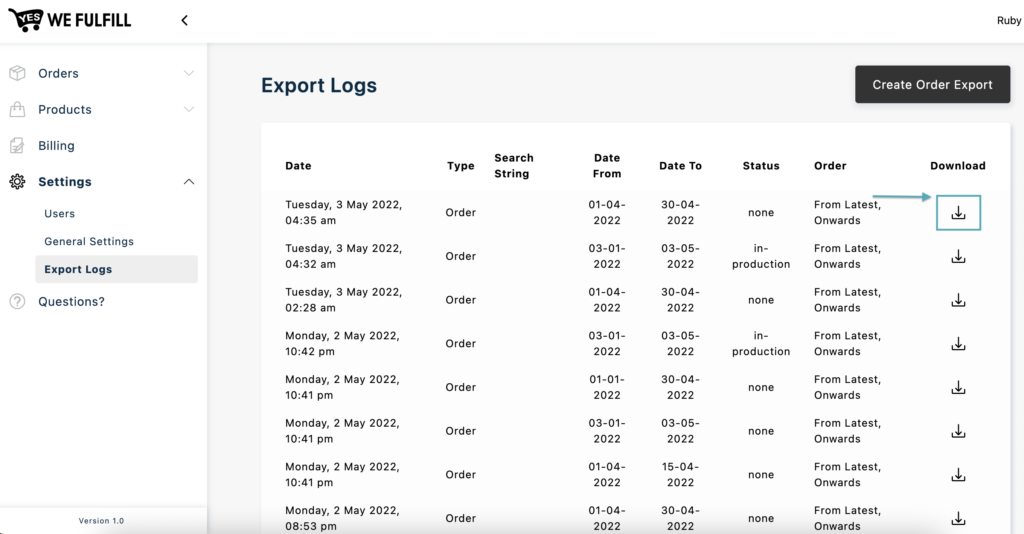 In the CSV orders export file, you'll see most of the same fields as in your Shopify orders export file, such as Order #, Date, Customer's name, payment status, etc.
We've also added other fields to provide more information about your orders:
Shipping Method: The shipping method used to ship the item
Shipping Availability: Shipping Method available for the item
Shipping Address Verified: If the Google Address API could find a match or not with the Shipping address listed in the order
YWF Product: If the item is a YWF product or not
Fulfillment Status: If some items are partially shipped, shipped, or not shipped (cell will be blanked)
Fulfilled At: Date when the order was fulfilled
Design Status: Custom Design Status if Uploaded or Not
File Name To Upload: File Name to upload a custom design
File Dimensions: File Dimensions required to upload a custom design
Custom Field Key: Custom Design Image Upload Info
Custom Field Value: Custom Order Design Image Link